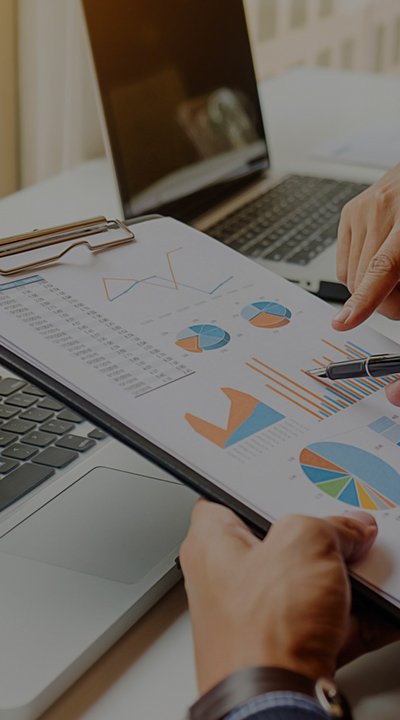 Sky Accounting is a full-service accounting firm based in New Jersey/USA, providing professional accounting services that aim to not only meet your needs but exceed your expectations. Our wide range of expertise allows us to use our experience and know-how to your advantage, from consulting and advisory services to full-fledged accounting solutions customized for your business. We provide professional internal and business-to-business bookkeeping, financial statement preparation, tax filing, payroll services, as well as build flexible accounting systems to fit your business needs.
Our highly skilled and experienced accountants work diligently to provide the best results in complex matters so that you can worry less about the technicalities of running a business. The greatest value we provide to our clients is the peace of mind of knowing that the financial needs of their business are in good hands. While every business and every individual is different, we design strategies aimed at improving performance, streamlining systems and creating efficiencies to better support your needs. So, while we protect and improve the inner workings of your business, you have more time and energy to focus on what matters most.
Our company takes pride in our work and after all, if your business is not successful, our company is not successful. We also understand that each individual has their own unique ideals and definitions of success. We believe that by taking a personalized holistic approach for each of our clients, we are committed to not only helping to ensure that your business meets its own internal standards, but also to being true partners with a vested interest in your success.
Latif Bağcı, who completed his education at Devry University at the Master's level, started his career in Finance and Accounting in Manhattan New York.
Latif Bağcı, who founded Skyaccounting, is also the current co-founder of a large-scale Wholesale-Retail company in the United States and understands your investments in America as you do and offers solutions to the problems you may encounter. Latif Bağcı and Sky Accounting offers accounting services from A to Z for individuals and companies with a team that offers accounting services to its customers from A to Z. Latif Bağcı offers services to you with its office in America and Turkey.